Doctors & Staff
Meet the experienced and friendly doctors and staff who make Moore Optometry a proud provider of vision care products and services in Van Nuys.
---
Dr. J. Solomon Moore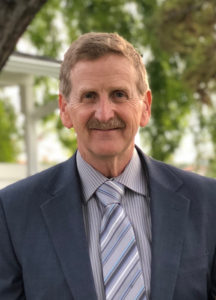 Dr. J. Solomon Moore is a graduate of the Southern California College of Optometry. He has completed IAB Certification for treatment and management of eye diseases, including glaucoma. Dr. is a past president of the San Fernando Valley Optometric Society and as served in many leadership positions for the society.
Dr. Moore is a member of the California Optometric Association and the American Optometric Association. In addition to his office, Dr. Moore is on staff at Encino Hospital, Sherman Oaks Hospital and Hollywood Presbyterian Hospital. He has provided care in skilled nursing facilities and for home bound patients for over 20 years.
---
Dr. Ani Grigorian
Dr. Ani Grigorian received her Bachelors Degree in Molecular & Cell Biology with an emphasis in Neurobiology from UC Berkeley. She received her Doctor of Optometry degree with honors from the Western University of Health Sciences College of Optometry.
Dr. Grigorian has completed her clinical training in various clinics and hospitals across the country which include the VA hospital of Bedford, MA , over 7 different clinics and hospitals in the Naval Base in San Diego, CA and a private office specializing in neuro-rehabilitation patients in Beaverville, Ohio. She has been working with Dr. Solomon J Moore and Associates since 2013.